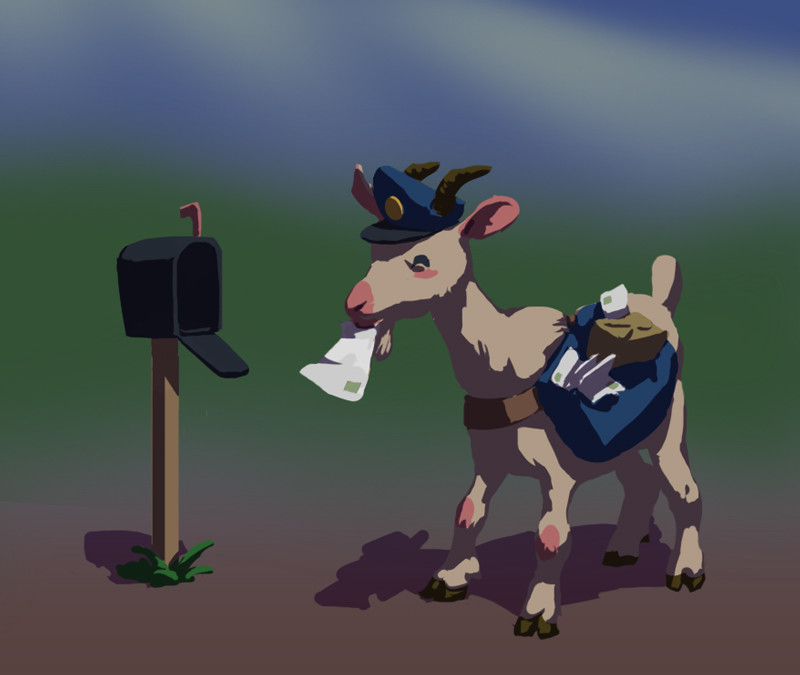 Meet mailgoat! I didn't know at the time, but he was about to go on an adventure~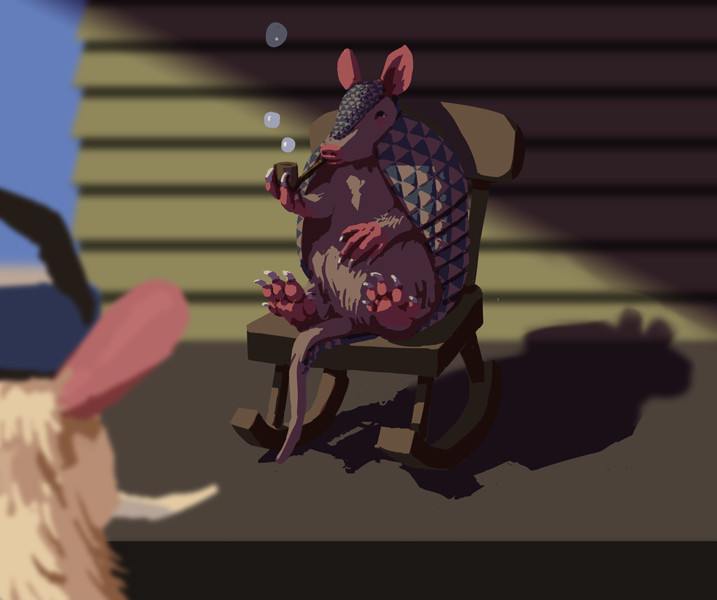 Delivering mail to many far off places.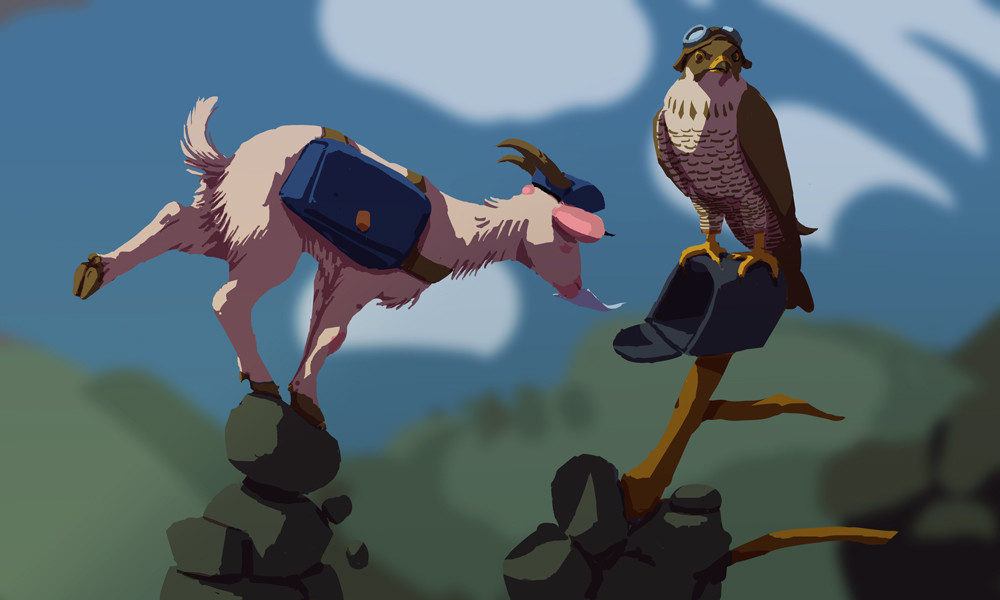 He can nimbly climb even the highest of mountaintops.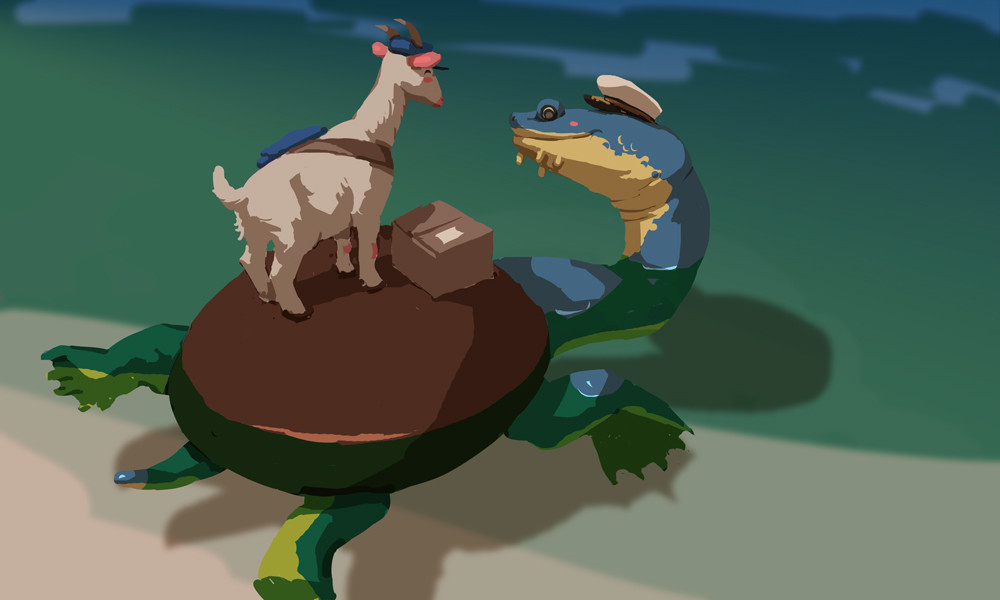 Sometimes he needs help from a friend to go places.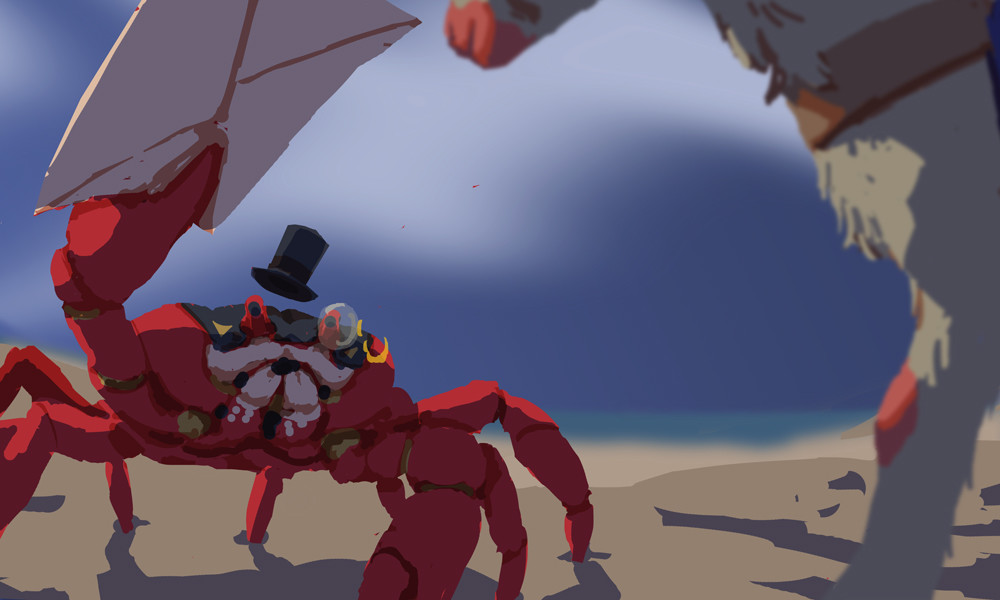 "Excuse me! I've goat a letter for you~"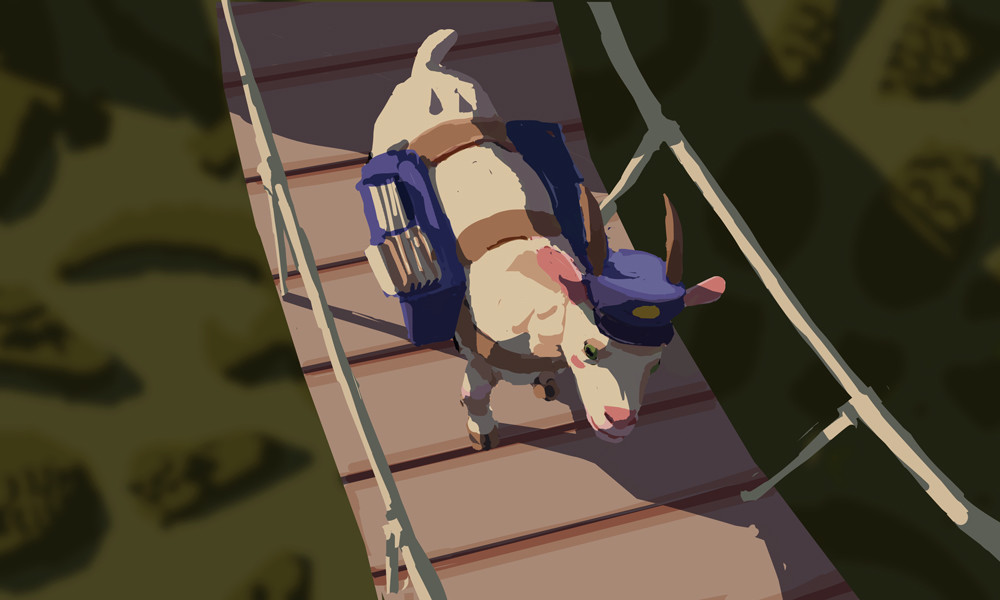 Rickety bridges and dangerous waters won't stop him.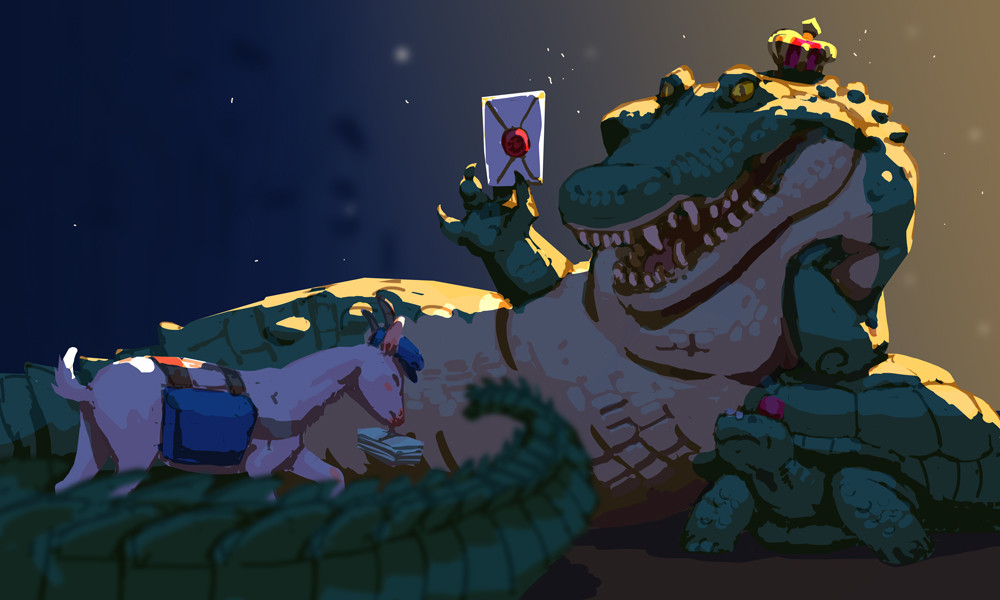 There are important letters to be delivered.
This is the beginning of a series of daily sketches. There is someone that has continued to have a overwhelmingly positive influence on me, and these sketches are for them as a small token of appreciation.